Scantron Reader/Grader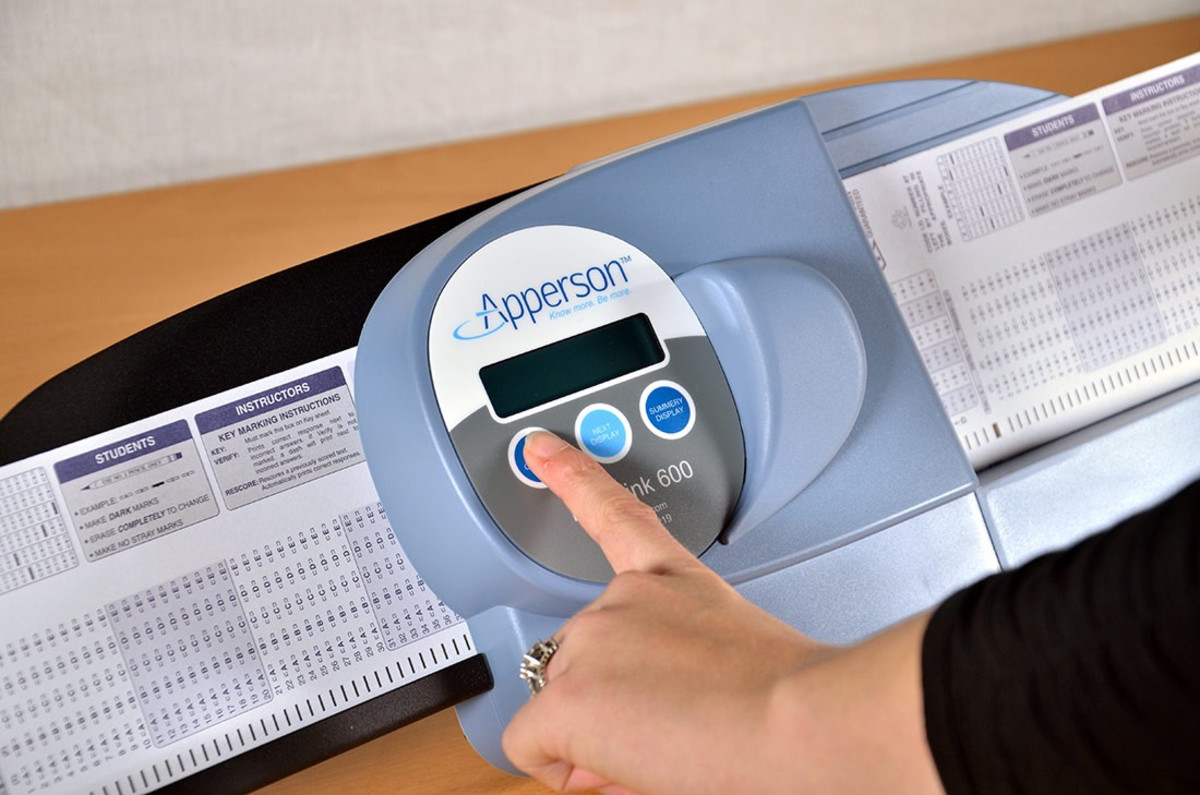 The library has two Apperson Datalink/Grademaster scanners that can grade Scantron tests quickly. One is located in the Pace Library (Building 32) on the 2nd floor behind/overlooking the main stairwell. Another unit is available in the Professional Studies Library (Building 86, Room 105).
How To Use
Using the Scantron machine to grade student work is very easy!
Mark the first sheet with the correct answers and shade in the "Key" box.
Run the "Key" through the machine to register the correct answers.
Run the student answer sheets through the machine. Incorrect answers will be marked and an overall score will be printed.