Veterans Florida Entrepreneurship Program
The Veterans Florida Entrepreneurship Program is a live series of courses that also includes ten workshops and five networking events, in a virtual (online) setting, designed for new and aspiring entrepreneurs.
---
Registration Closed
Registration for the second cohort of the Veterans' Entrepreneurship program is closed. Please see the tab labeled 'Entrepreneurship Courses Available' to see other options available now.
---
Course Description
This course walks those new to entrepreneurship through the greatest problem areas. These areas include marketing, finance, idea discovery, legal and human resources, veteran's benefits, financing for veterans, transitioning to civilian life, and culminate in business plan development.
The course is free of charge for qualifying veterans/active duty members within one year of discharge (as of April 7, 2021). The program accepts veterans/active duty members who were honorably discharged veterans, currently serving in the guard/reserve, or Active Duty within one year of End Term of Service (ETS).
Applicants must submit their DD214 Member 4 copy or Department of Veteran Affairs letter verifying honorable discharge. For guard/reserve or active duty participants, service members must submit a letter confirming guard/reserve or active duty status.
Course Format
All events run from April 7 to June 21, 2021. Each week consists of one to two live virtual meetings (either instructional courses, workshops, or networking events). Only 10 to 15 students are allowed in each cohort so participants will receive a lot of one on one attention from the professor.
---
Course Topics
Introduction/Overview
Basics covered in each section
Explain all the parts will be combined at the end to create the business plan (baby steps)
Explain goal is to provide people with the information they need to get started and have experts answer their specific questions
Business plan step 1
Transitioning to the Civilian Business Environment
Lifestyle changes
Planning
Scheduling
Institutionalization
Idea Development and Customer Discovery
Idea brainstorming
Feasibility analysis
Defining your customers
Reaching customers
Benefits Available to Veteran Entrepreneurs
VA
Loans
Networking
Other resources
Legal and HR
Explain available structures (partnership, LLC, s-corp, c-corp, sole proprietorship)
How to form LLC
Basic HR forms need to get started with withholdings
Contracts
Dos and don'ts of questions in interviews
Background checks (employees and customers)
Financial Literacy Part 1
What is an income statement?
What is a balance sheet?
What is a statement of cash flows?
Marketing
Traditional marketing
Social media
AdWords/analytics
Financial Literacy Part 2
Budgeting
Proforma income statement and balance sheet
How to get a loan? What you will need when you go to a bank
Where to get a loan
What the bank will want from you
Financing and Networking for Veteran Entrepreneurs
How financing is different for veterans
Special resource allocations for veterans
Contract bidding for veterans
Veteran network resources
Business Plan
Each of the previous steps will have students develop some portion of a business plan.
This part will tie those together and have them fill in the gaps to have a full business plan they can give to potential investors, financial institution, customers, etc.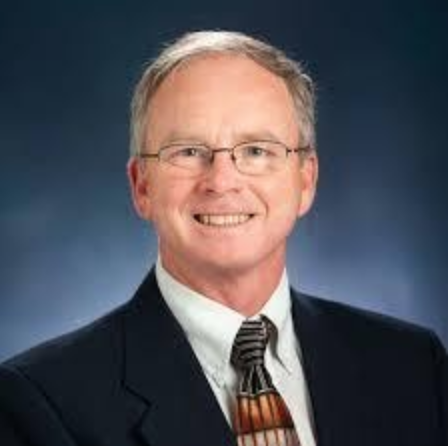 Dr. Gerald "Jerry" Burch
The Instructor: Dr. Gerald "Jerry" Burch
Dr. Gerald (Jerry) Burch has bridged the gap between academics and application. Jerry completed his PhD in Organizational Behavior and has started three different companies. He is also a retired Navy combat veteran. He brings both the theory and knowledge of creating new ventures with the practical experience of starting and running businesses. This unique blend of entrepreneurship and theoretical knowledge is the key to the helping others start, and run, their own businesses. Over the past six months, Jerry has used this knowledge to help over 70 companies prepare for life during, and after the Pandemic.
---